Grouse Ridge, Nevada County, California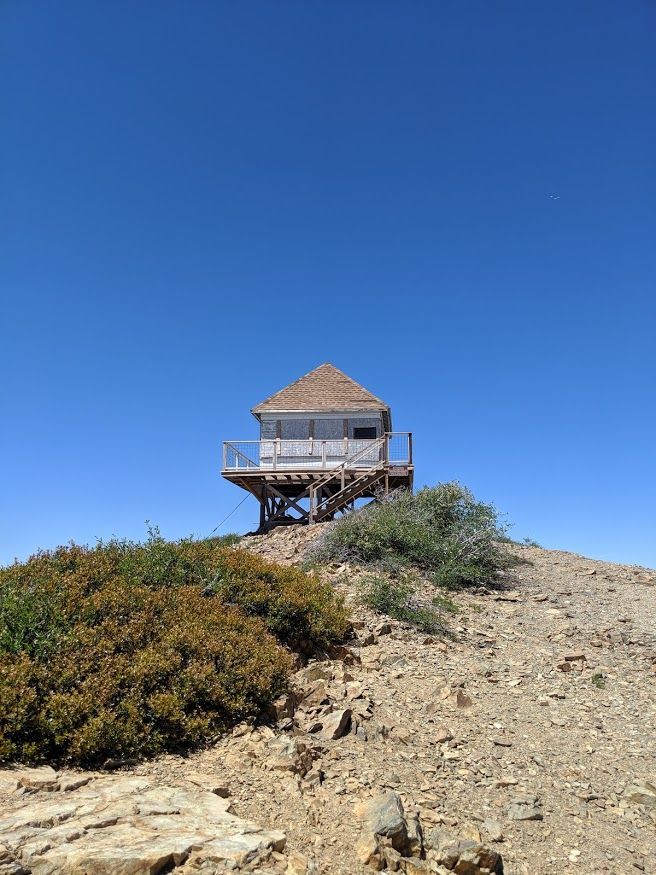 Grouse Ridge is home to one of my favorite views in the entire state of California. Only being on top of Mt. Whitney or Half Dome give it a run for its money. Until recently, it served as fire outlook for a good chunk of Tahoe National Forest. When you get up there, you can see why.
On a clear day, you can see for miles and miles in every direction. At nearly 8000 ft, it's the highest point for much of the surrounding area. All around you are beautiful alpine lakes. The vast forests and deep river valleys of Sierra, Placer, and Nevada county are plain to see. To the northeast, you can see the Sierra Buttes, Mt. Lassen, and Mt. Shasta. To the west you can see the entire Sacramento Valley to the coastal range. To the West, you can see the rugged mountains of Tahoe National forest and the Carson Range in Nevada. To the South are the mountains surrounding Tahoe and Kirkwood.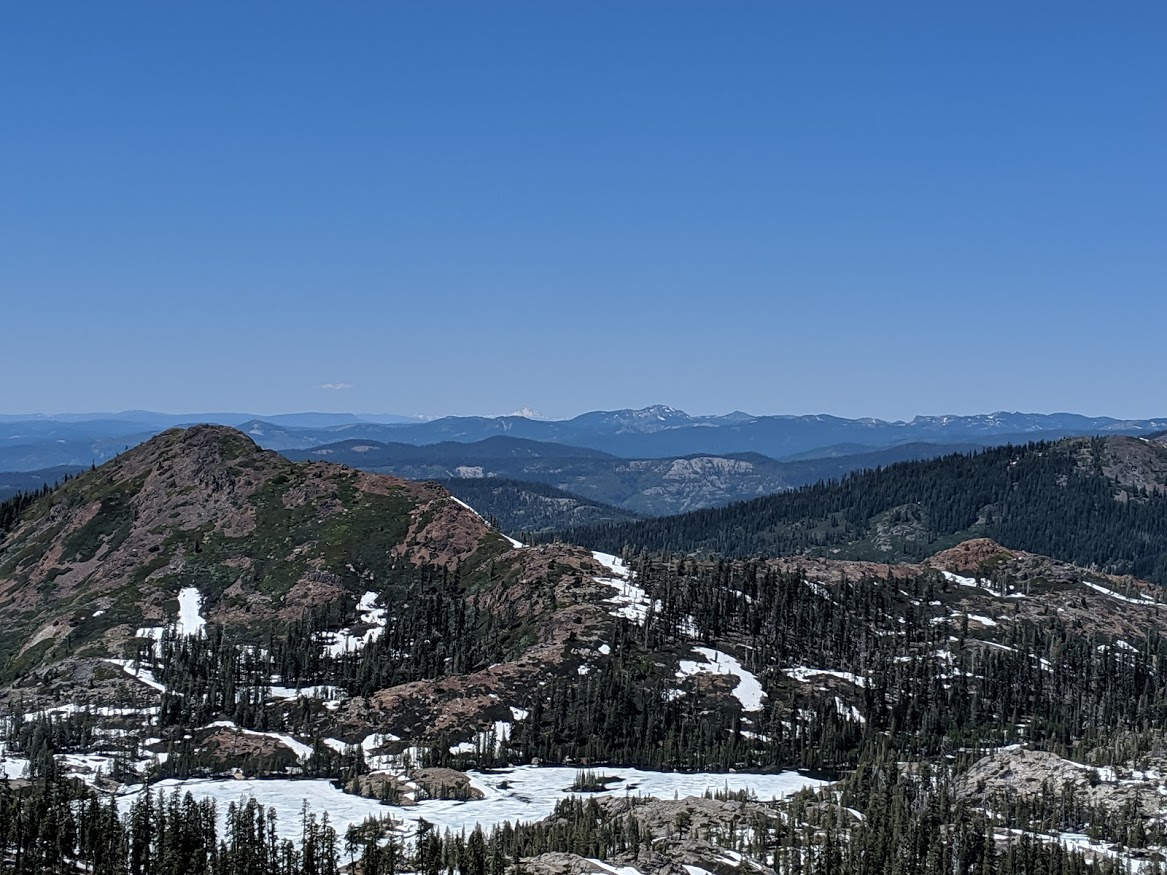 Getting There
Once the winter snows melt, you can nearly reach the outlook tower by driving to it. From Highway 20, turn onto Bowman Lake road. About half way to Bowman Lake is Forest Road 14 (approx. 10 miles). Here it turns from a windy paved road to a bumpy, dusy  dirt road. The road is still maintained fairly decently and I saw many 2WD vehicles making the trip. Follow this road another 10 miles or so until you reach the bathrooms of the Grouse Ridge Campground and park. From there, follow the signs to the fire outlook. It's about half a mile in distance and 500 ft up to the outlook.
Other Activities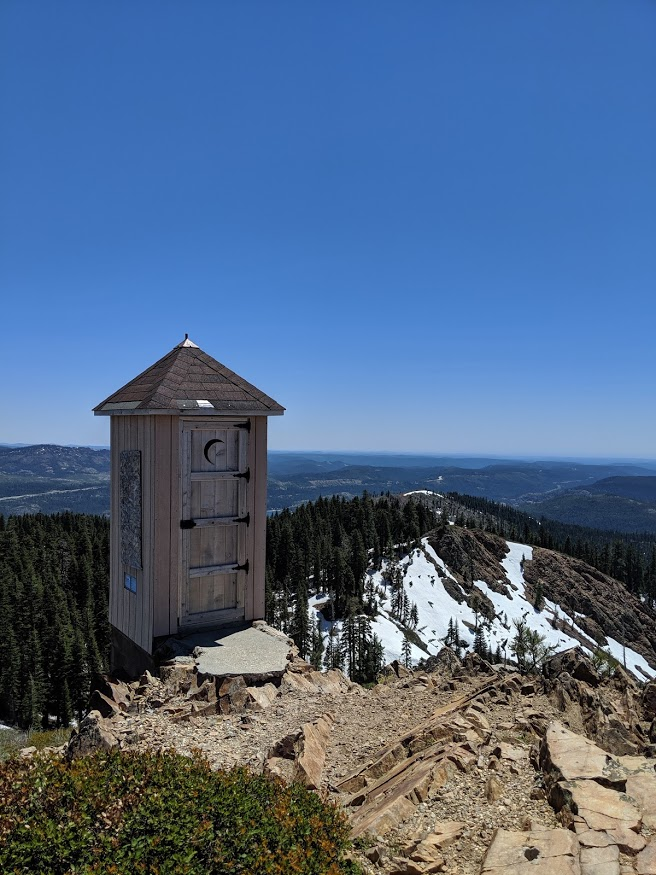 The campground makes for an excellent base camp for exploring the lakes basin below the outlook. Despite much of it being covered in snow when I last visited, there will still many backpackers making the trek to the lakes to spend time in the backcountry. Notable lakes include Downey Lake, Island Lake, and Long Lake.
Grouse Ridge can also be accessed with long hikes from the easy side of Lake Spaulding via the Grouse Ridge Trail and the Carr Lake campground. Next time I visit, I'm grabbing my backpack and making the trek up there the long way.