Little High Rock Canyon, Black Rock Desert, Nevada
High Rock Canyon in the Black Rock Desert is famous for being used an emigrant route through deserts of Nevada to California. Wagons use to cross through its towering walls on the way to California. Little High Rock is less well known and less prominent. I've haven't yet been to the High Rock Canyon but I'd recommend Little High Rock for anyone who likes desert canyons.
Little High Rock is more accessible than High Rock Canyon. To reach it, you take a national forest road (37032) for a 5 miles or sop off of the main route north through the desert (CR 34). The last place to park before reaching the start of the canyon is at 41.257122, -119.429392. Plug that into your GPS and it should take you right there. The road is less well maintained than CR 34 but still very driveable. It is mostly hard packed sand until the last mile or so when a few rocks show up in the road. 4WD and high clearance is recommended for this last section.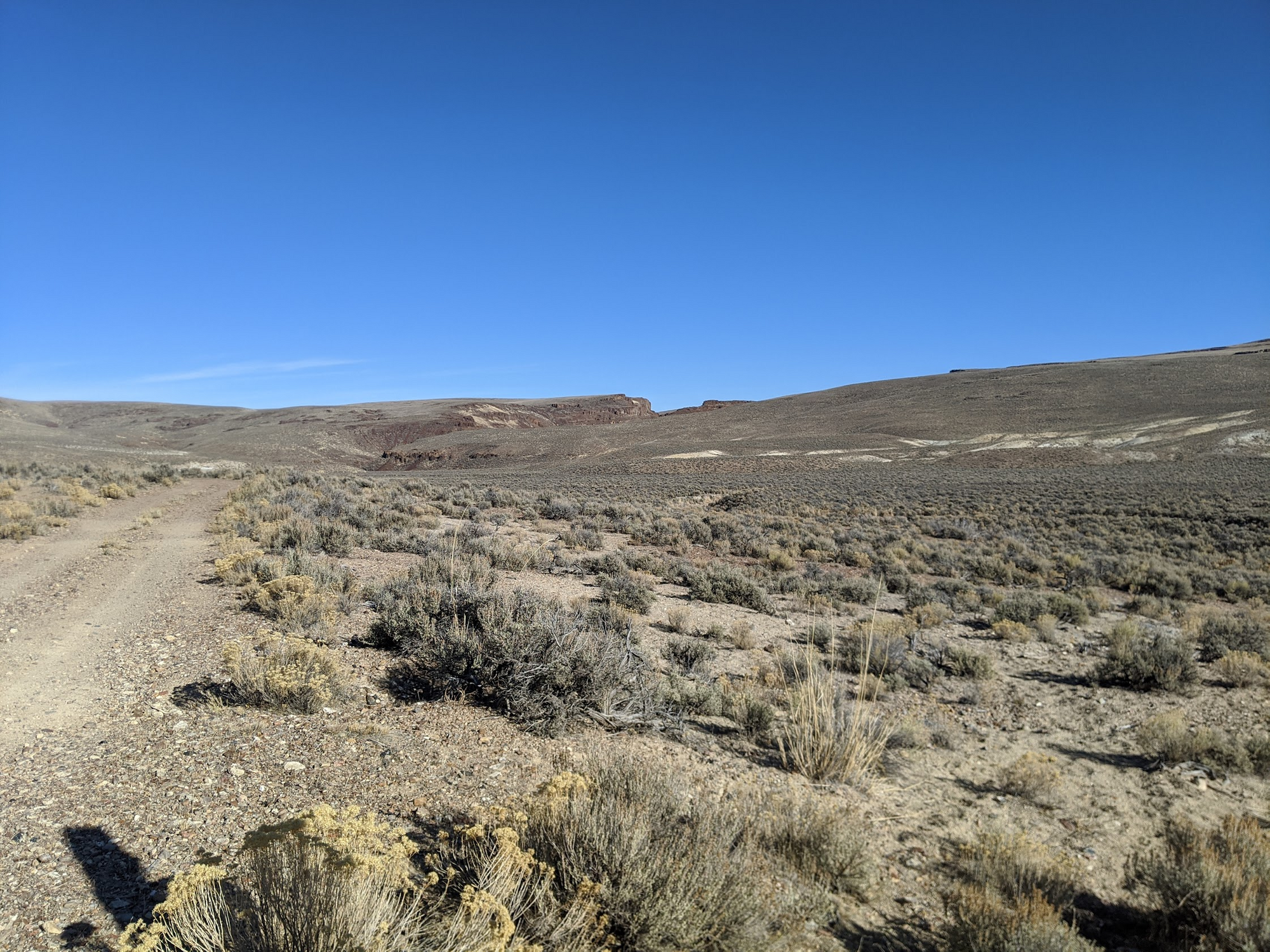 Before you reach the parking spot, I recommend stopping for a moment at the Little High Rock Reservoir. This much water attracts many visitors in the desert. Tons of migrating birds were using it as a base when I stopped by. Copious amounts of obsidian litters the ground by the north shore of the reservoir. Be sure to do a little bit of rockhounding before continuing on the last mile to the canyon.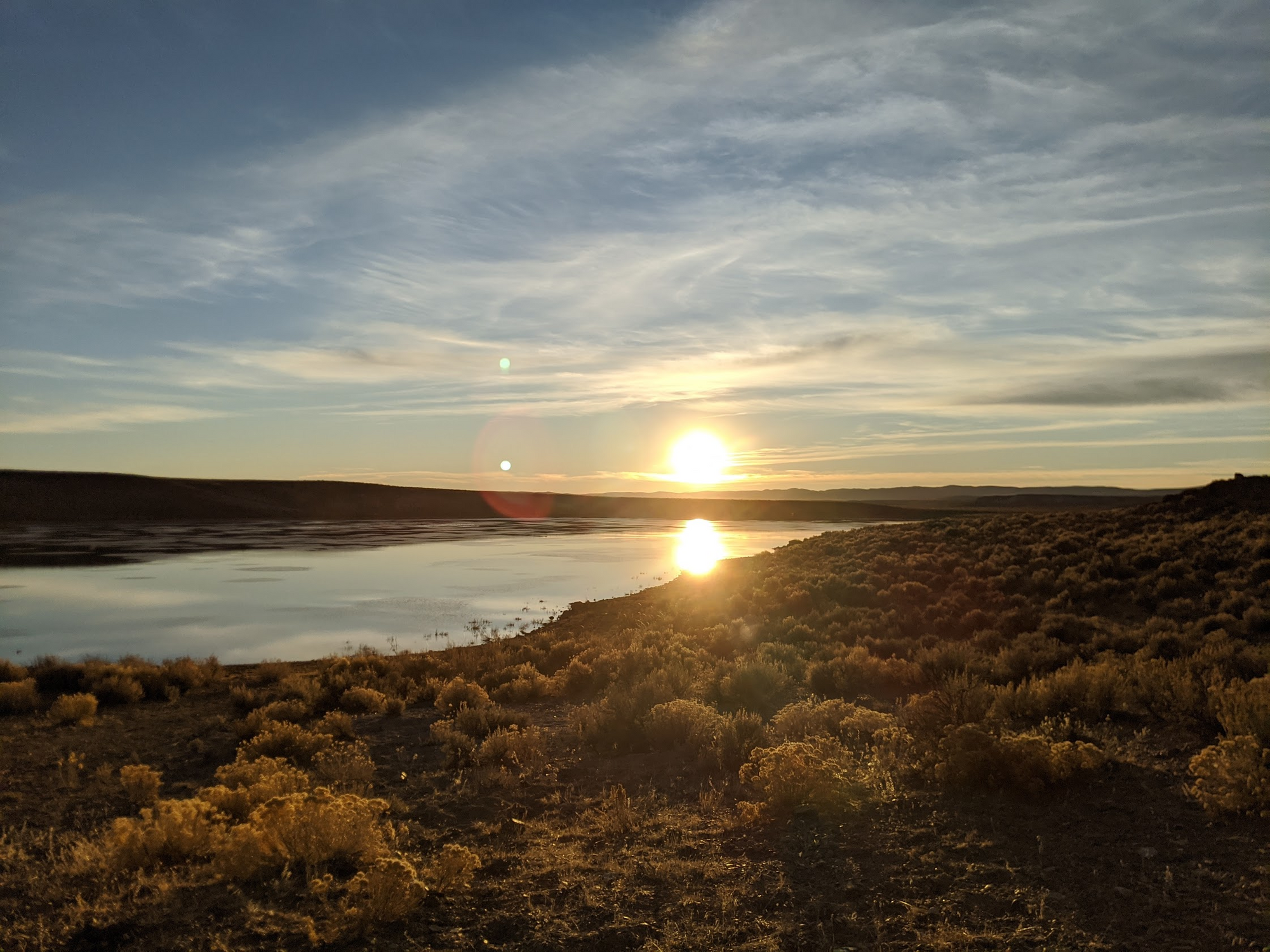 Park wherever you can once you start to reach the mouth of the canyon. The road quickly disintegrates to desert as it ends. The start of the trail begins there between some small wooden posts. The trail is faint but very walkable for the first mile. It follows the dry creek bed at the start and does so for most of the hike. If you brought clippers in your truck out here, they might be worth bringing. I'm not certain what the status of using them is here because it is a protected wilderness area, but the trail through the canyon hasn't seen any maintenance for a long while.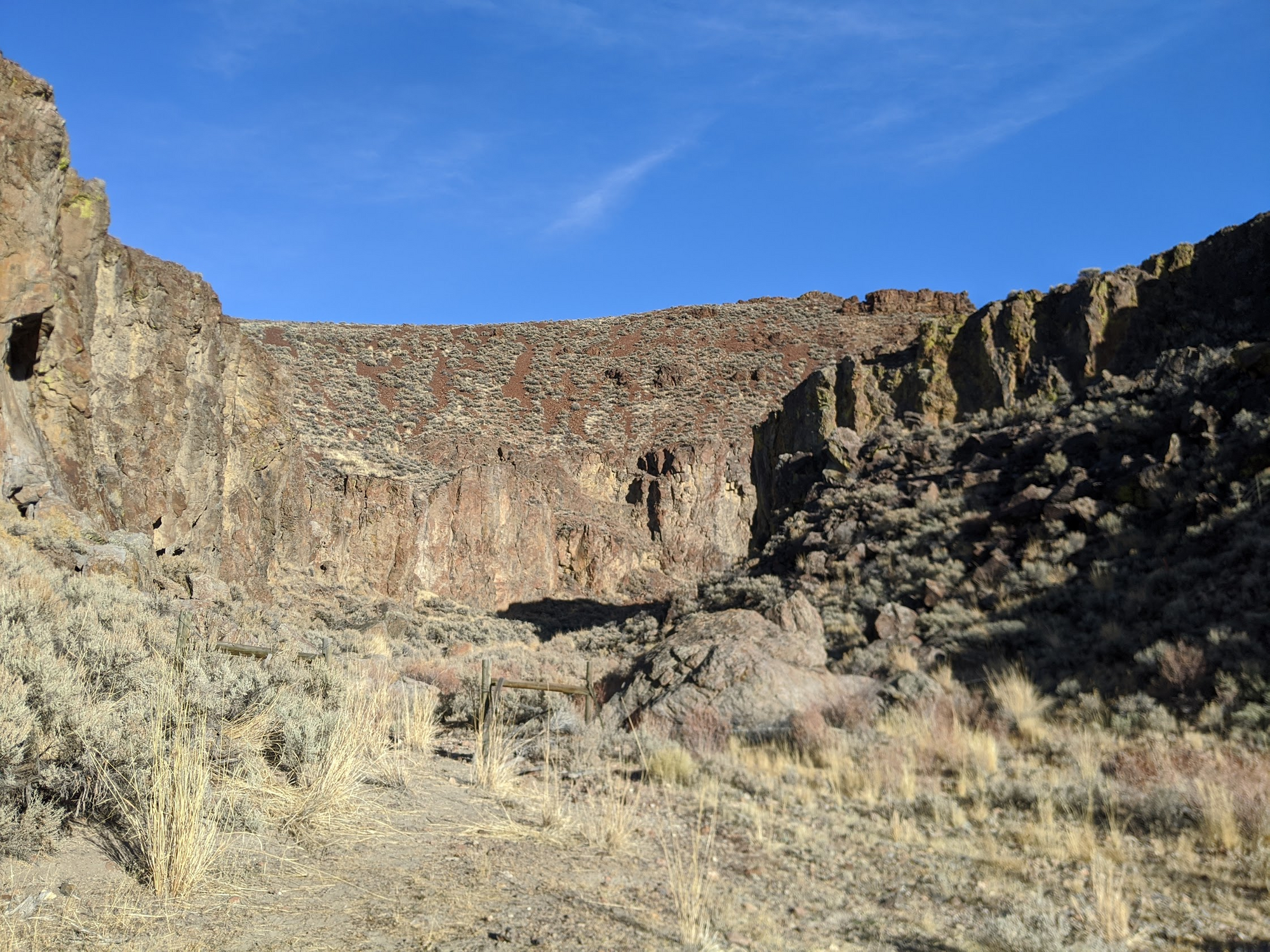 The cliffs quickly grow taller around you as you continue on in. The canyon narrowed and widened several times before I came to standing water. Around the water, the vegetation in the bush started to grow much more rough. There were faint footprints enough for me to crawl through the forehead high sagebrush but it was slow going. After climbing on some rocks and appreciating the canyon walls at their highest, I decided to turn around.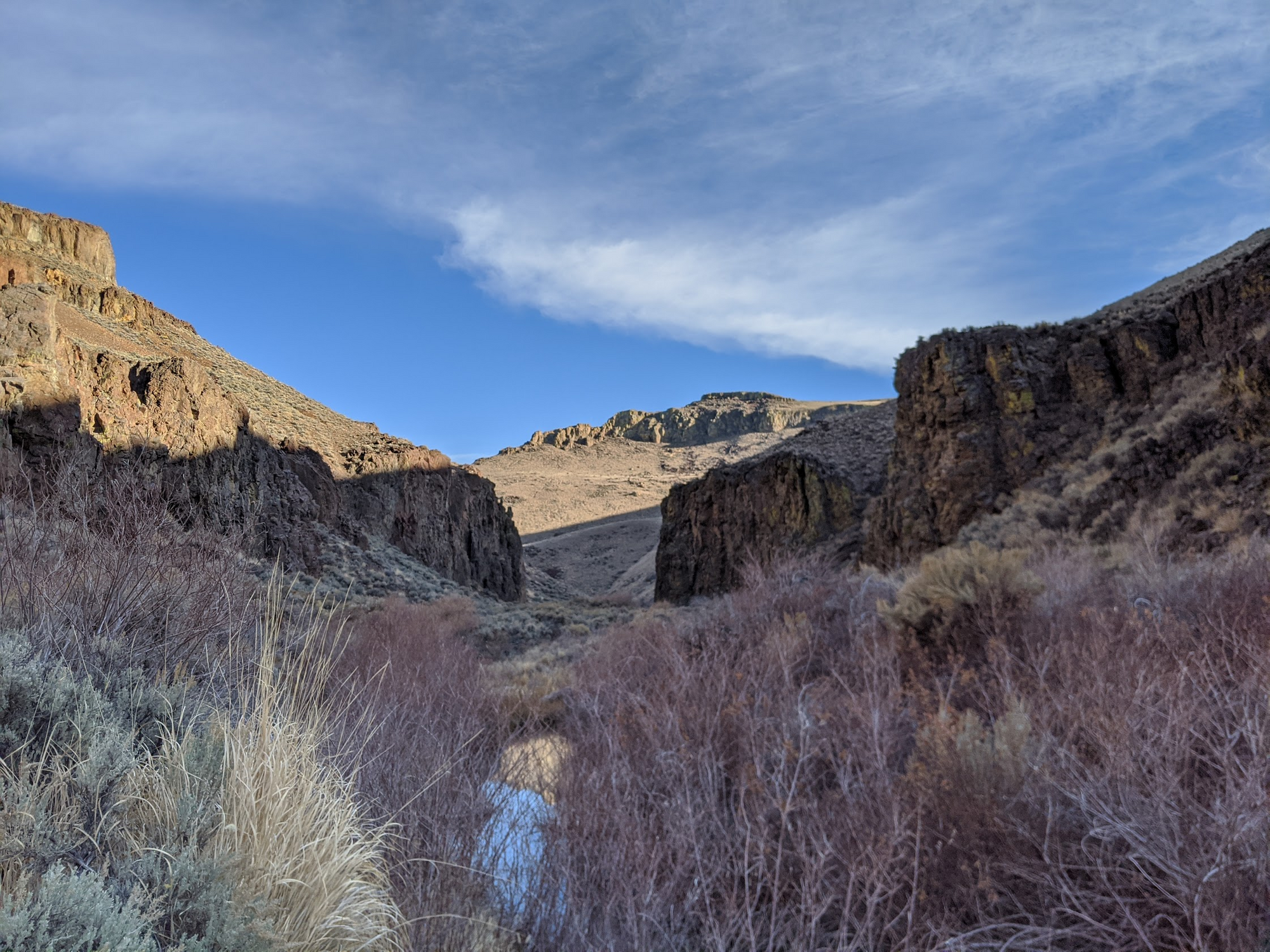 If I had a machete or this trail was regularly maintained, I could have gone on for miles. I had only made it in 3 mi and the length of the canyon was considerably longer at 11 mi. On the way back, I noticed some iron fencing way up the canyon wall. In the Nevada desert, this usually means it is an ancient Indian site.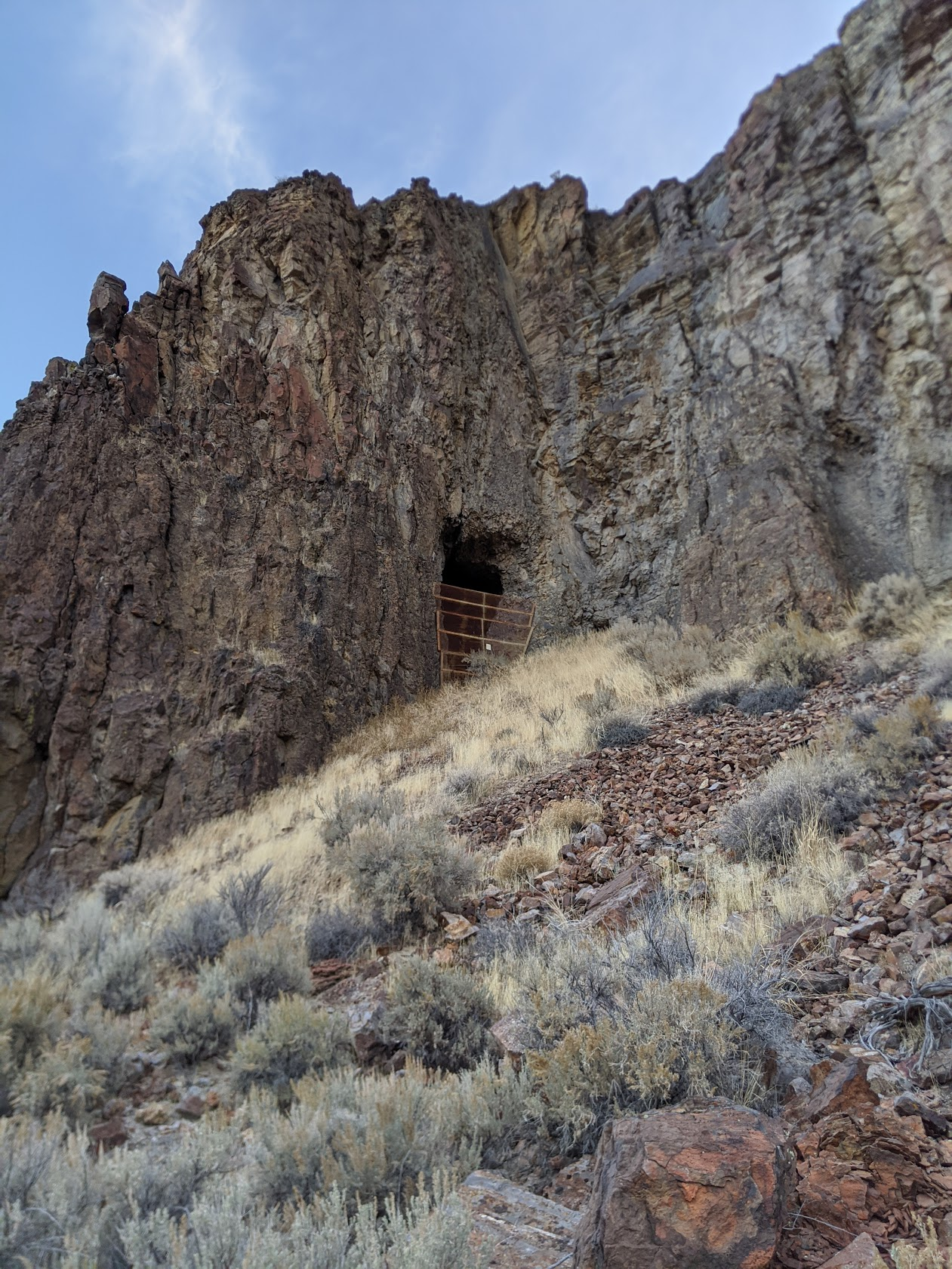 After scrambling up I got a good look in.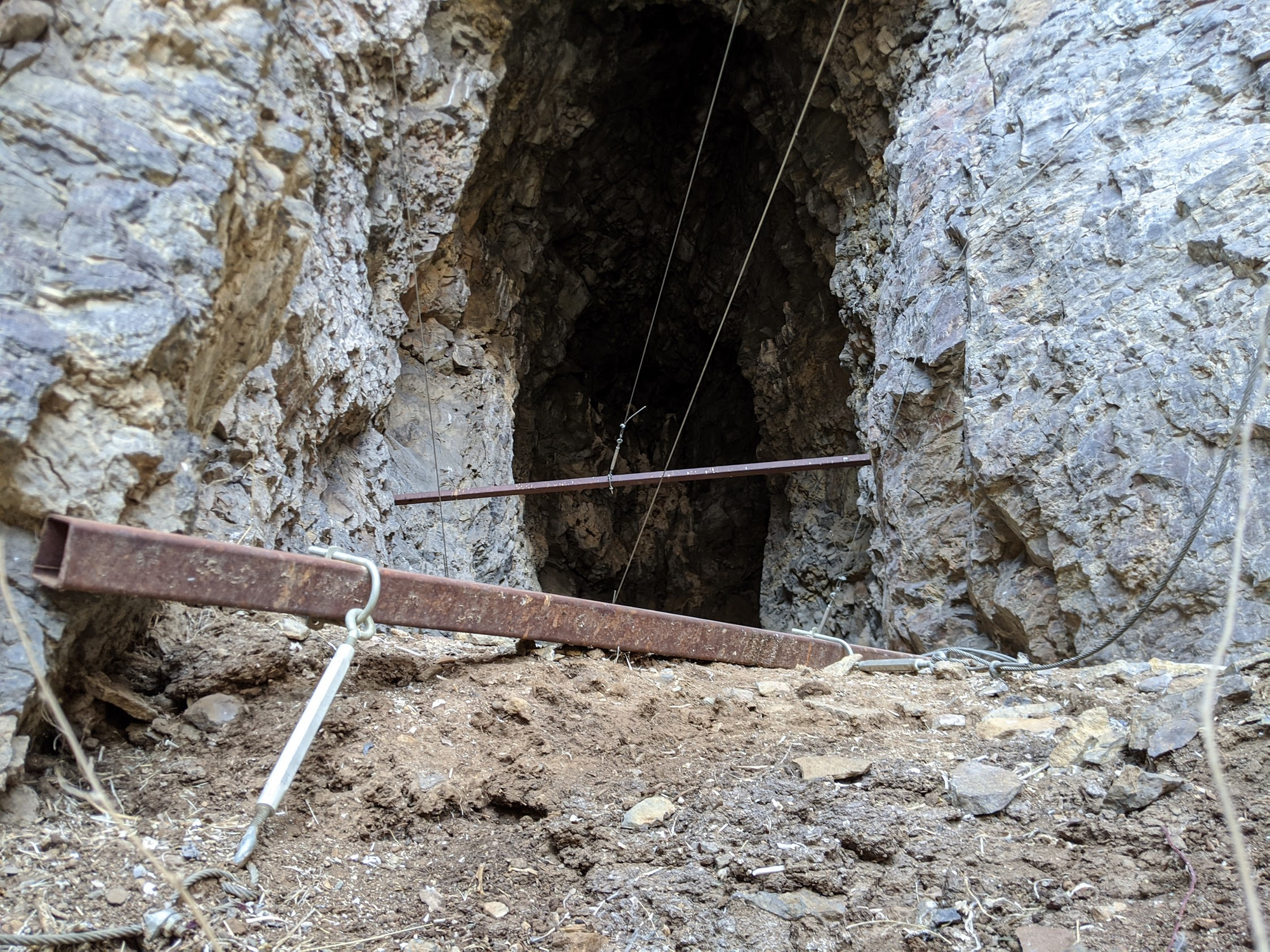 I'm glad these sites are protected. It does make me wonder what else could be around here that hasn't be mapped out and discovered. This site was invaluable to Native Americans for almost 10,000 years. It would have been a great site for water and obsidian, even in its current form.
Even though I didn't get as far as I would have liked and the bush was rougher than expected, I'm glad I made it out to Little High Rock. Next time, I hope to approach it from the north while exploring High Rock and Soldier Meadows. I'll be curious to see how far I can make it in from that side.