Leadville, Nevada Ghost Town
Like much of Nevada, the Black Rock Desert has a fair share of mines in it. The Leadville mine is one of the easier ones to access. Silver and lead (hence the name) was discovered here in 1909, and the mines kept producing until the early 40s. Minor deposits of gold and zinc are also present. Researching its history, I found that there were two main shafts, one with a 1700 ft tunnel
It is less than a mile off of County Road 34, one of the best maintained and heavily trafficked roads that lead to the Black Rock. It's roughly 40 miles north of Gerlach, the only populated town in the region. The road turns to gravel roughly half way there. There's very few potholes or washboarding so I was able to drive 50+ mph on most of it.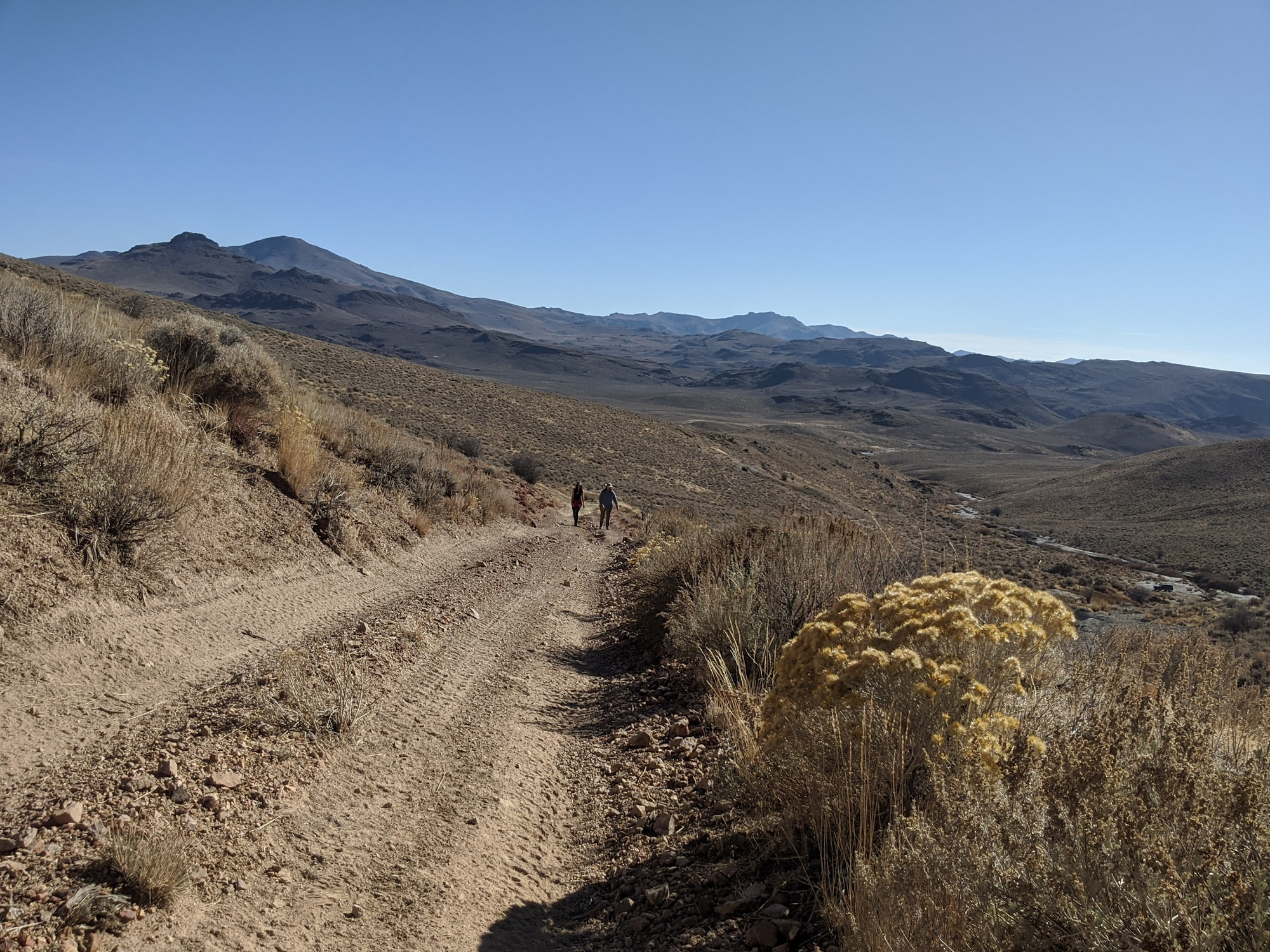 Leadville sits at the source of a large desert dry wash. There are two roads lead to the mine. Both require decent clearance to drive on but they are very walkable if you park your car on CR 34. I ended up taking the southern road. It follows the wash for a half mile or so before heading up into a canyon. At one point there was a road that connected the two but it is so overgrown and washed out I would not even recommend taking an ATV on it. I followed it up on foot. You pass a few sheet metal buildings in various states of disrepair until the road loops back up into the surrounding hills to the north. On the other side of this hill lies the main mine.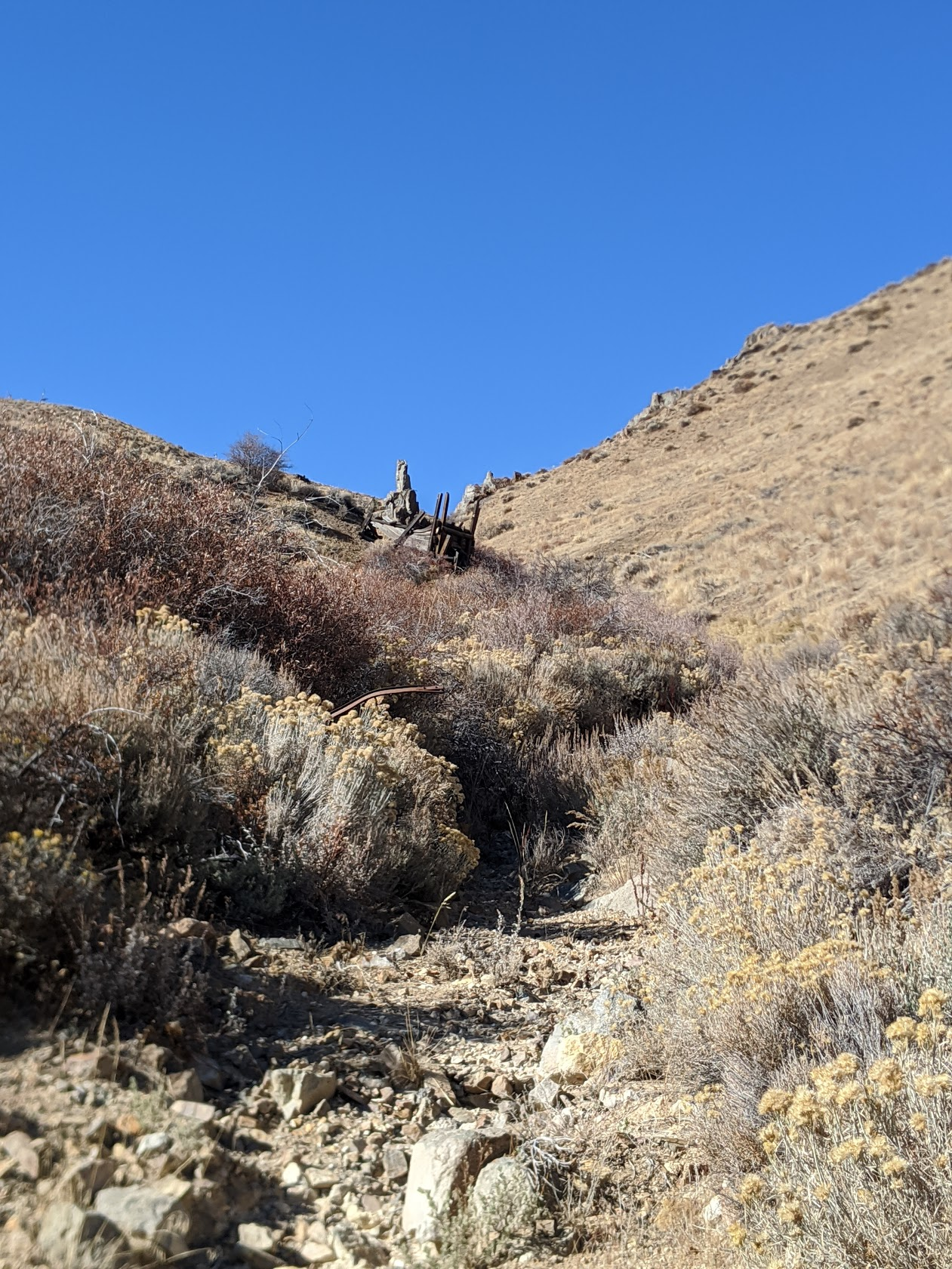 Dropping down into the adjacent canyon, there is a old mine cart track that leads to a huge pile of tailings. Though the main tunnel is collapsed, the base is a puddle of ever present water seeping out. The old railroad ties lead right to it. Don't drink from it, arsenic is present in it from the mine. There is an old 1950s car near the entrance that has been completely flattened by the elements.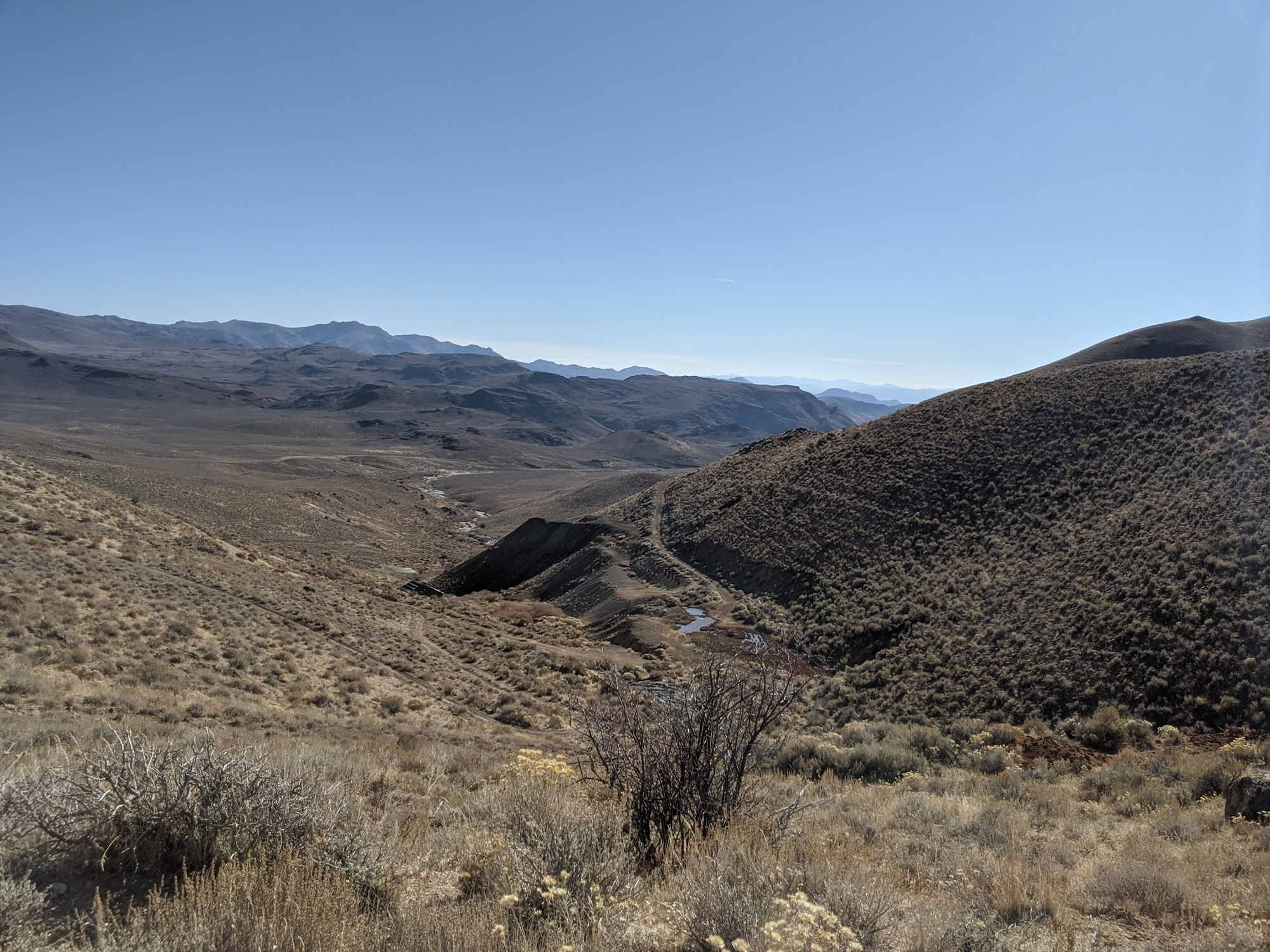 From there the road leads steeply up the hill to the west and east back out to CR34. The only remaining intact building is a blacksmith workshop just shortly after going on the road to the east. Inside are fairly well preserved wooden floors and the rusty springs of an old mattress.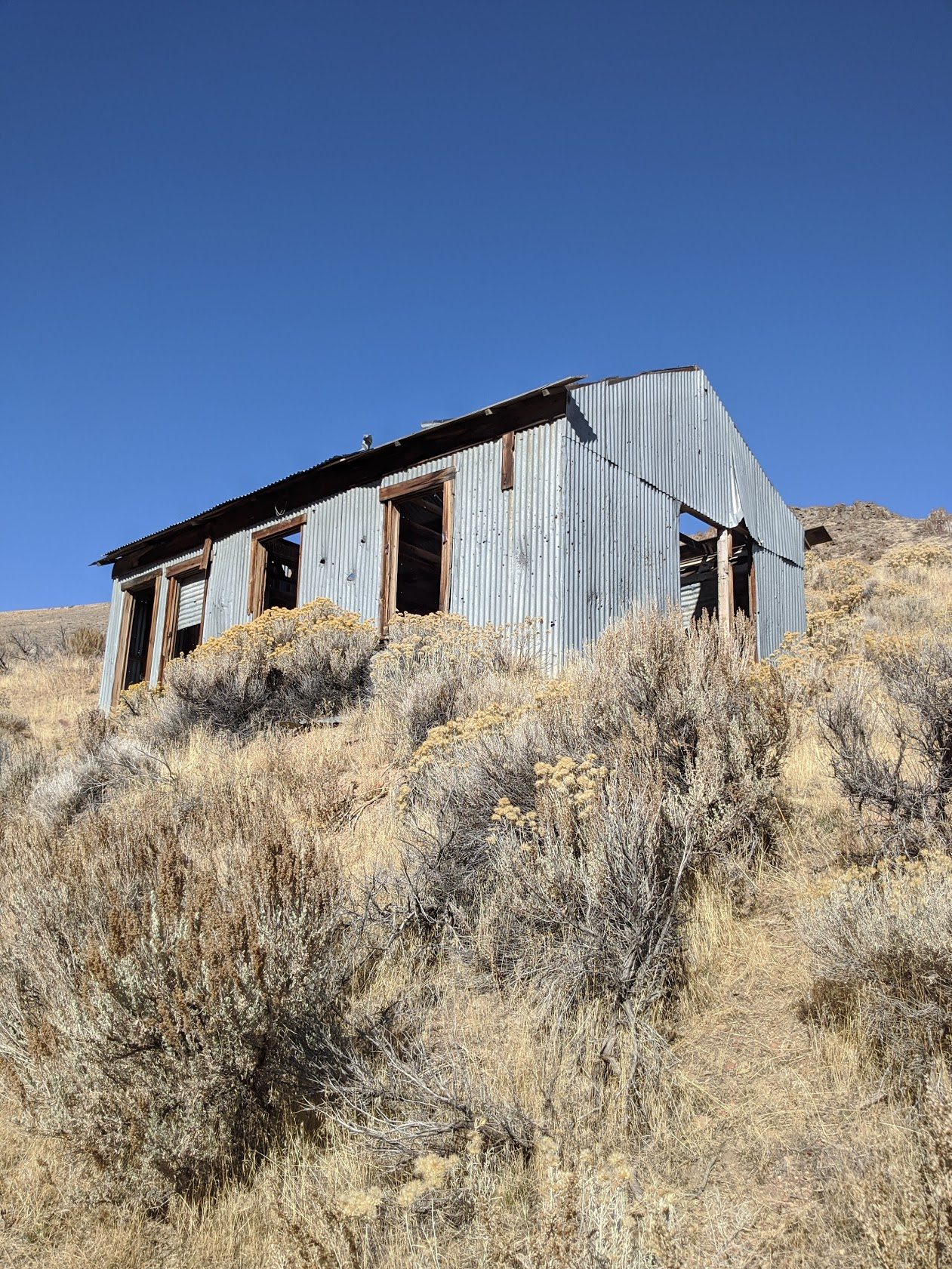 If you follow the road up the hill to the west, it leads to an excellent view of an aspen grove in the valley behind the mines. This valley also has extensive evidence of the second shaft. It appears that the miners stripped the hillside leading up to Hog Ranch Mountain completely bare.