PCT Day 22 - Section P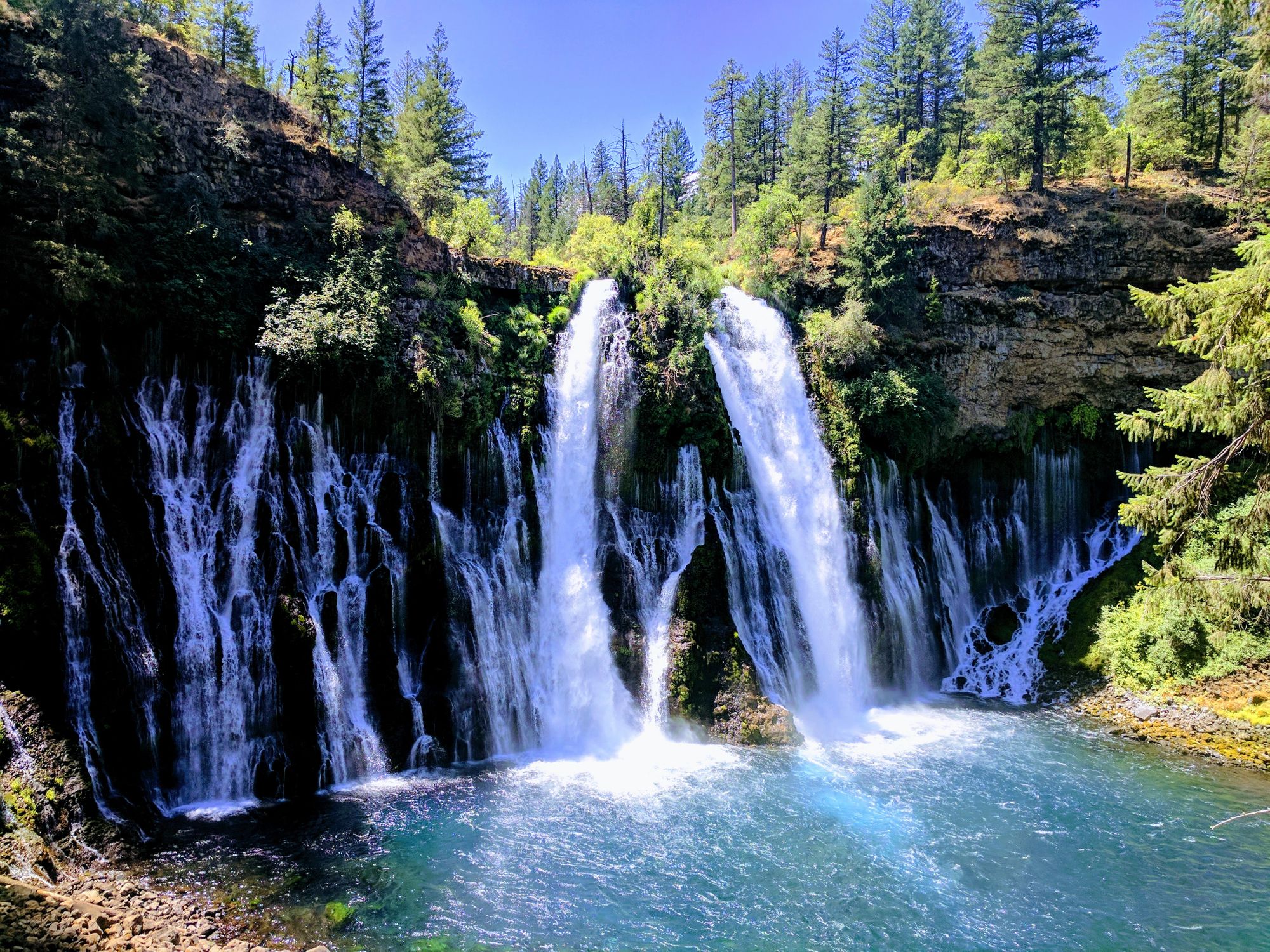 I'm starting section P at at Castle Crags State Park today. I spent yesterday around the Mount Shasta, which dominated almost every long distance vista in section O.
Once I got out of the Hat Creek Rim, the rest of the hike to Burney Falls was fairly straight forward. The falls were quite a sight in themselves. It is as though a large river is suspended in air for several hundred feet.
After Burney, I steadily climbed up into Shasta National Forest area for the rest of the day. The area felt dry but no where near as dry as Hat Creek. It had crystal clear creeks that cut through the dusty canyons.
Once I reached the crest of the section, the incline was steadily up and down until I began my descent to I-5. The area around Shasta is nice. It reminds me a lot of the other forested areas in Northern California.
I head up into Trinity National Forest today. I'll be passing by the Trinity Alps on my way to Seiad Valley. The forecast is for very hot weather. I hope to escape it by getting high enough in the wilderness by mid day. There seems to be ample shade and water on the route, so I am not too worried.