PCT SoBo - Section E, D - Hikertown to Wrightwood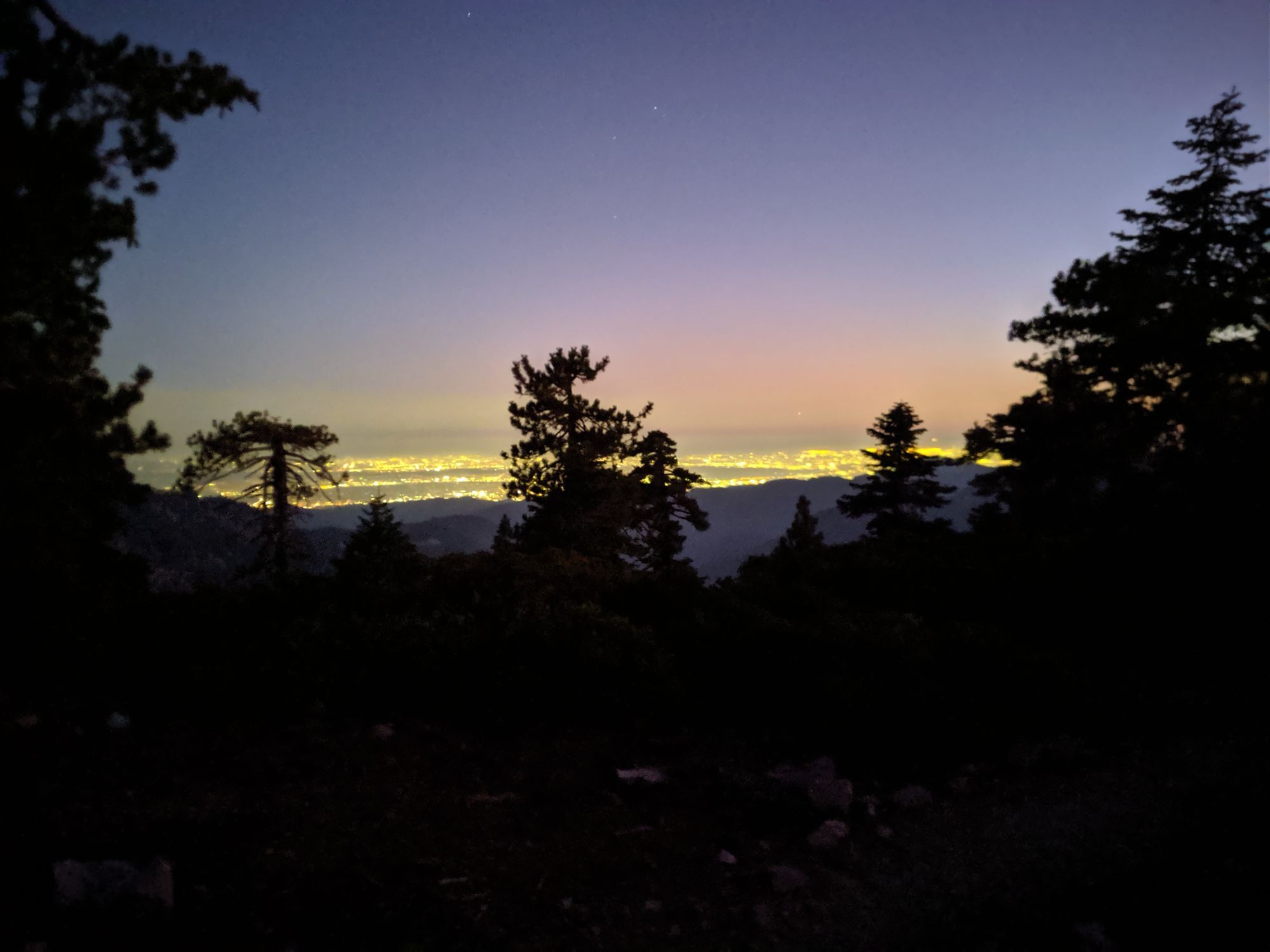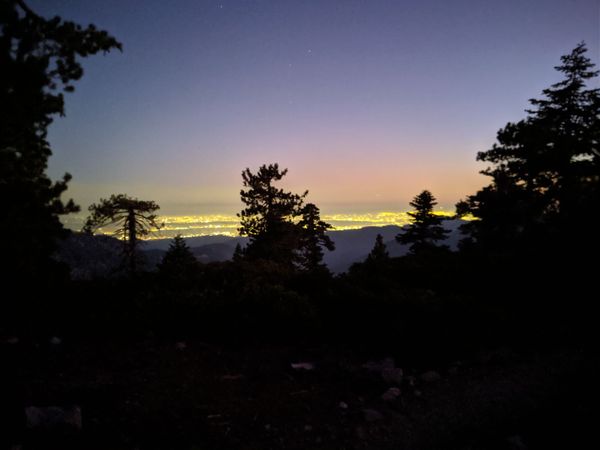 After several days of no trees and scarce water, the sign that announced that I was entering Angeles national Forest was a welcome sight. The trail out of antelope valley and up into the mountains was gradual but soon I found myself thousands of feet above the California aqueduct and back in the pine trees.
Water proved to be scare. I had filled up completely after leaving hikertown, anticipating a dry stretch but that would only last me a couple of days at most. I came across my first "guzzler" shortly after starting my second day. I had never seen anything quite like it on any trail I've been on before. It's essentially a large piece of sheet metal slanted 4 or 5 feet above the ground. Rainwater collects on it and is in pipe into a tank in the shade below.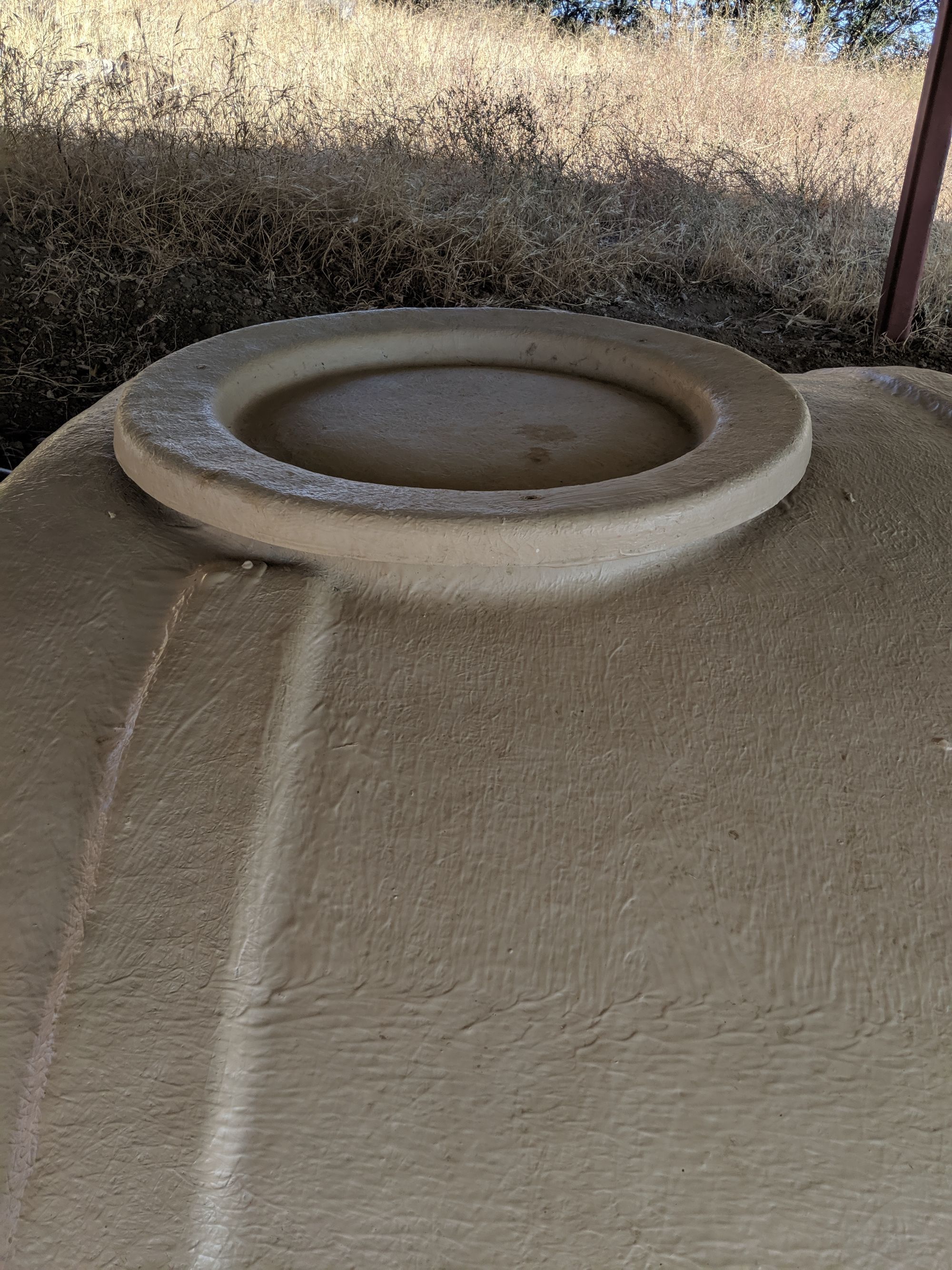 Unfortunately, it has not rained in this part of southern California for months. One of the downsides to hiking this area in the fall, I sholose. I removed the lid from the tank was greeted by the smell of something rotten. The water was several feet below where I could even reach down into. I closed the lid and decided it what's best to try the next one.
I passed numerous campgrounds that appeared to be unused for quite some time. It would be many days before I saw another hiker. I found another guzzler close to the sawmill campground. I was able to scoop some out and despite a few mosquito larvae, this water was much cleaner. I ended up spending the night at upper shake campground. Despite looking like the forest service had abandoned it 20 years ago, the benches and well cleared terrain were welcome.
The following day, I would start to glimpse my first views into the greater Los Angeles basin. In the day I couldn't see much because of the smog but the city lights at night would show just how many people were living some miles do south of me. Being back around a huge after months in the high sierra and trekking through the desert provided an interesting contrast. It made me consider how the true value wilderness is only really apparent when are back around a large city.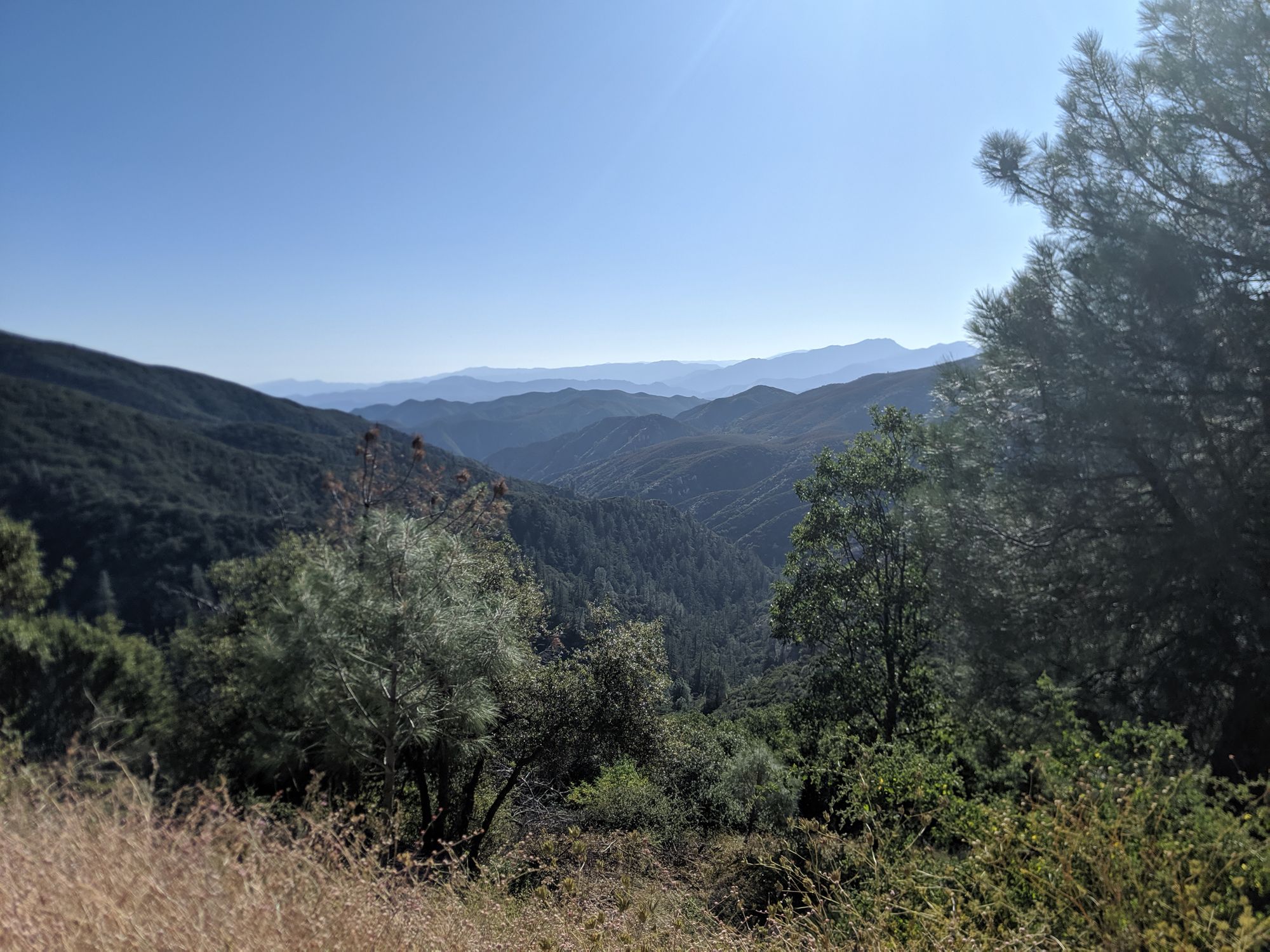 I dropped down into the pass that contained the town of Agua Dulce and a freeway. I checked my phone and found that it was only a short Uber drive to the town of Santa Clarita and found myself in a motel on the outskirts of suburbia. A steep climb on the day after had me be passed by my first southbounder from Canada. Judging by his speed, he must have been doing 40 mile days. Just first to show that there is always room to do more and improve.
Water for the next two days was all supplied by tap at various ranger and fire stations. The trail more or less follows the Angels Crest and Angeles Forest highways that connect Los Angeles to the desert cities such as Palmdale. I came across year round creeks and large trees for the first time since leaving the Sierra but it never really felt like I was in the backcountry. It seemed like prime area for day hikes. I wish I knew about this area when I lived down here.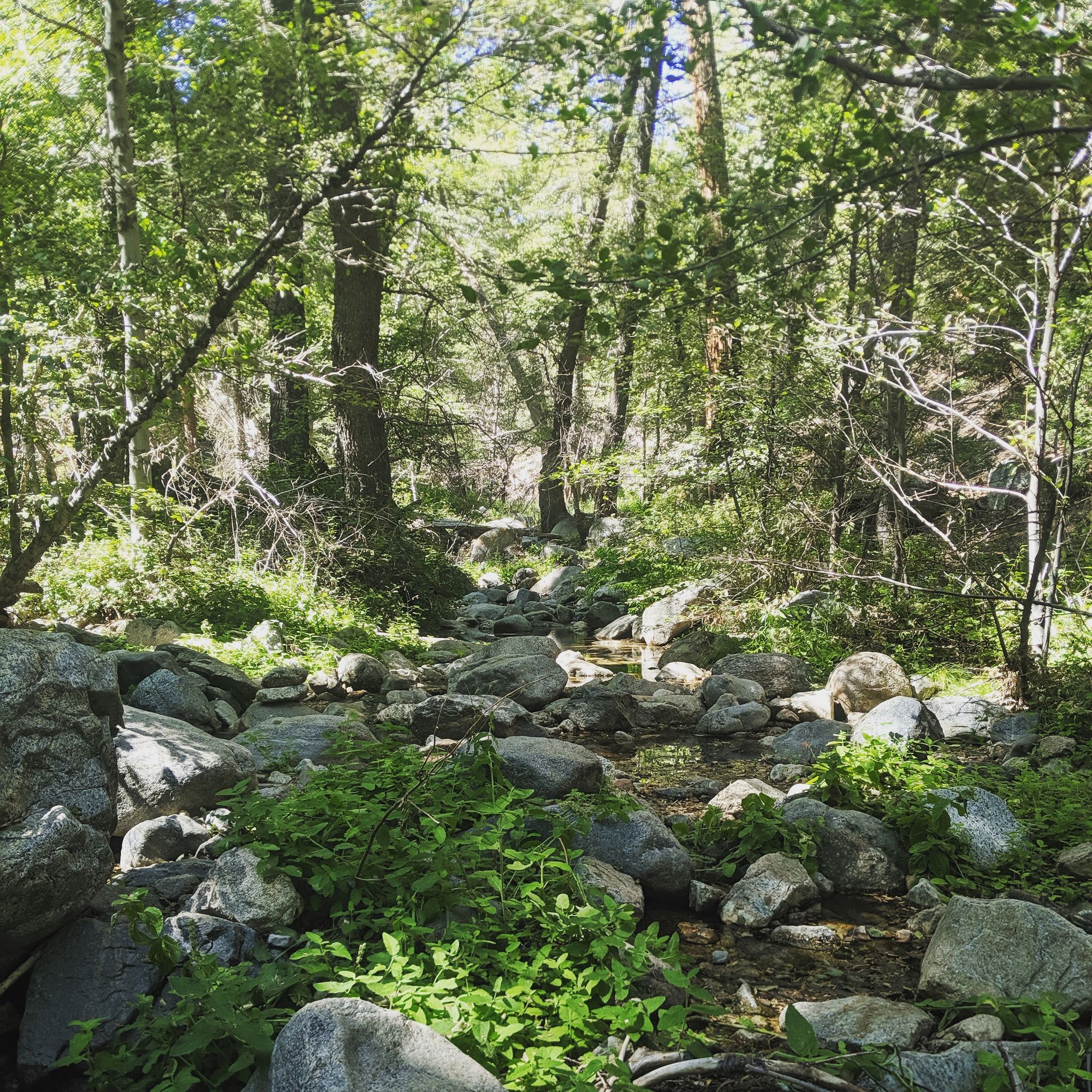 The last 5 miles of the section I spent on walking down to the town of Wrightwood. As I passed the county line from Los Angeles to San Bernardino, it reminded me of the small ski towns around Tahoe and made me a little homesick. I have just passed the 2 month mark from when I left from Truckee. I'm looking forward to being back in my own bed in a few weeks. Until then, only 300 or so miles to Mexico and being able to say I've walked the entire length of America.