PCT SoBo - CA Section K - Donner Pass to Echo Summit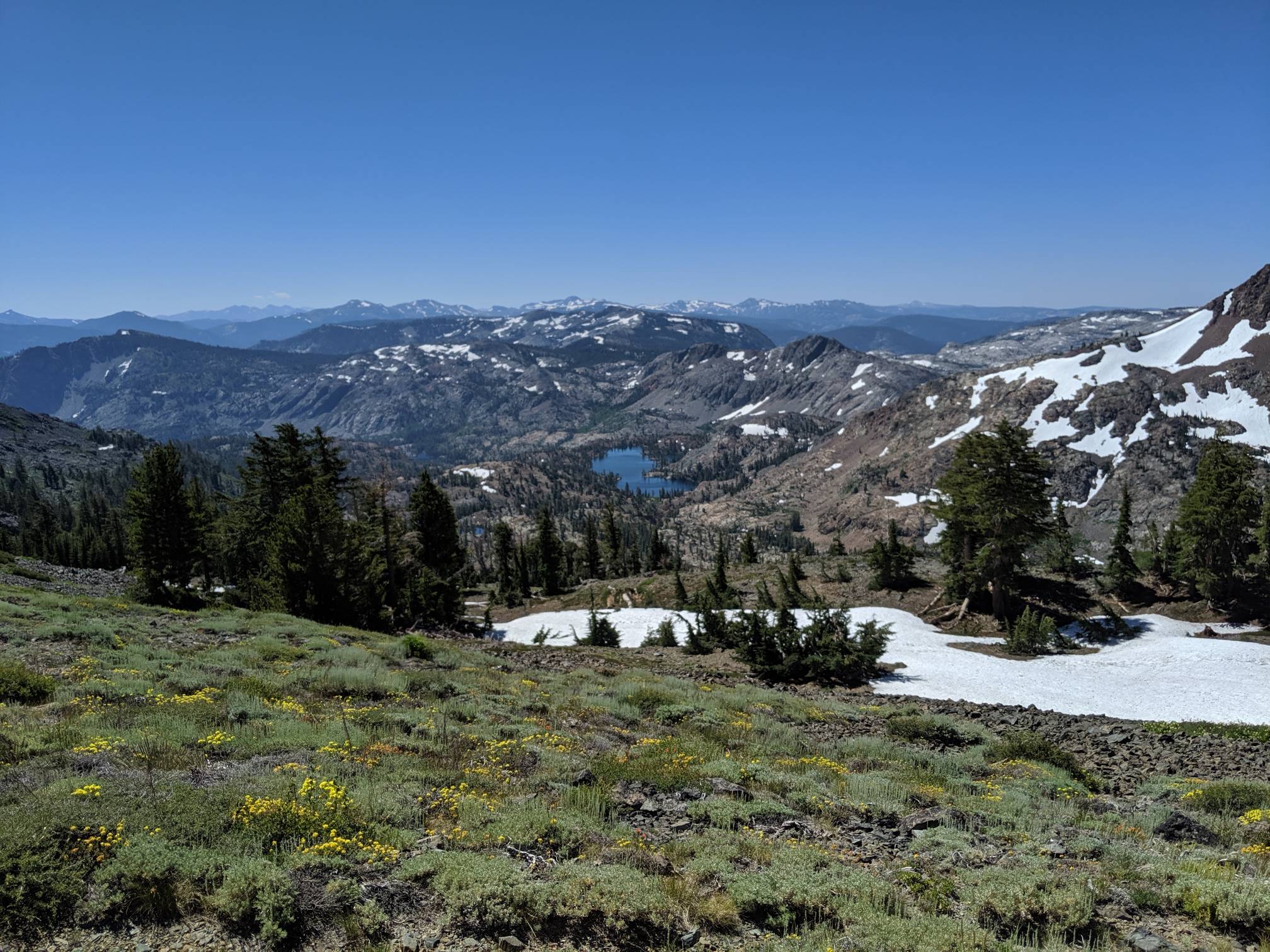 That's a big pack you have there? Where are you going?
Mexico.
Ha ha... Well, good luck with that!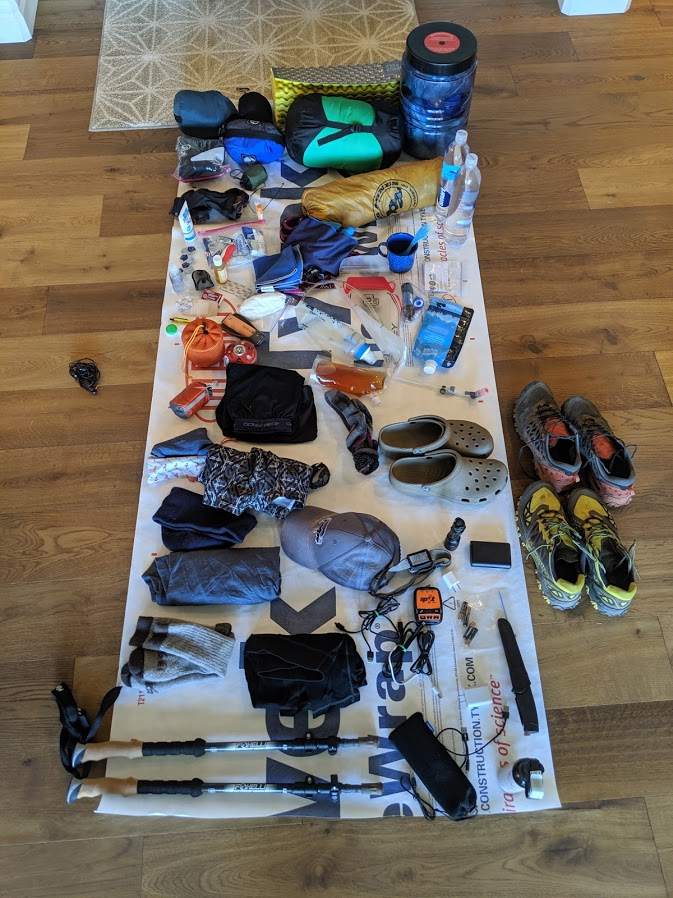 It has been almost two years since I first started my thru hike of the PCT from Tahoe to Canada. This year I'm heading south from the same trailhead to Mexico. Ever since completing the hike, it's been a lingering thought of when I'd get the chance to complete it. I'm lucky the chance to start on it again has come so soon.
Ask a mountaineer why he climbs a mountain and the most common answer will be "because it is there". Hiking is more than that to me. There's nothing quite like it. The challenge of a good hike always beckons me to push further. Exploring some of the most untouched wilderness fuels my need to explore. Nature is a constant source of awe and beauty. The Pacific Crest Trail has been the ultimate experience for all of that for me.
I started off at Donner Summit, on the other side of I-80 from where I started my last journey on the PCT. The first day was a very different experience from two years ago. I now live close by to the trail, so it didn't seem nearly as daunting. I passed many local day hikers and went through several ski resorts. I had been many of these places before on my way to Mt Judah. I got a later start than I hoped for. By the time I set camp for the first night, it all just seemed like another weekend adventure.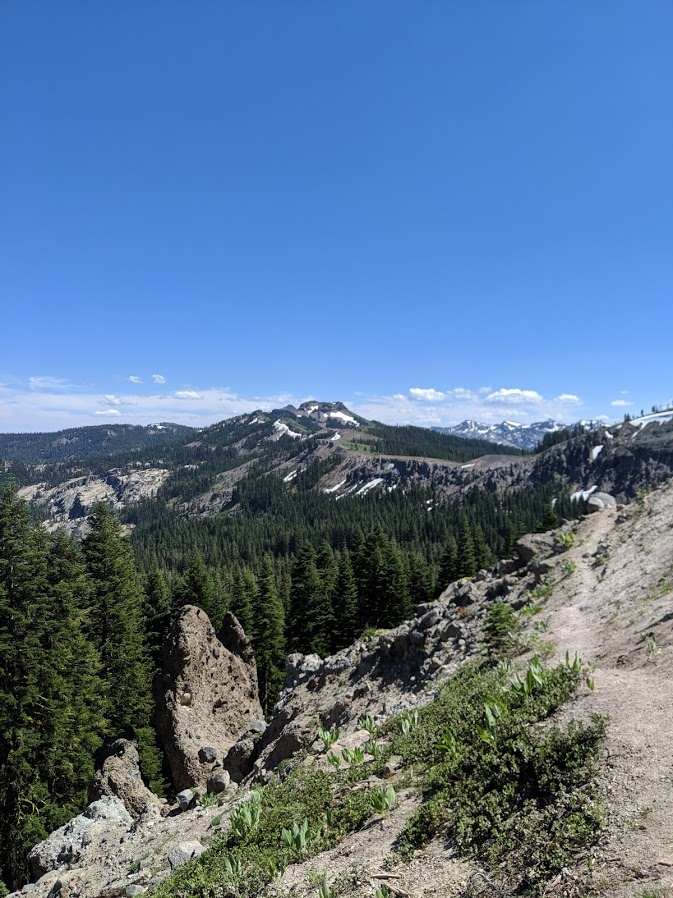 The next morning, the sun had started to shine on the deep canyons below me. I had never seen the source North Fork of the American River. It started to feel like I had passed into unknown territory once again. I was quickly approaching the first of the two wilderness areas I'd pass through, Granite Chief. Snow was still clinging to the top of peaks I was passing by. Tinker Knob and Squaw Peak still had large banks of snow but they were easy passed with slight detours around the trail.
On my second day, I started to notice the difference between hiking south versus north. I was passing by a lot of hikers. I had been anticipating a mix of both northbound and southbound hikers flipping to tackle the High Sierra. It had been a high snowfall year so not many would be able to make it through in July. It seemed that most waited for the snow to clear in the south and then continued on the trail.
I passed by most with a simple "hello" and "enjoy your hike". It was nice to be able to get conditions of the trail ahead of me. Being on the trail seems to give people a sense of distant comradery. Each person you see could be the last you see for hours and you'll only see them for the short time it takes for them to greet you. You see people from what seems to be every country and walk of life. This only seems to grow as the trail gets more popular each passing year.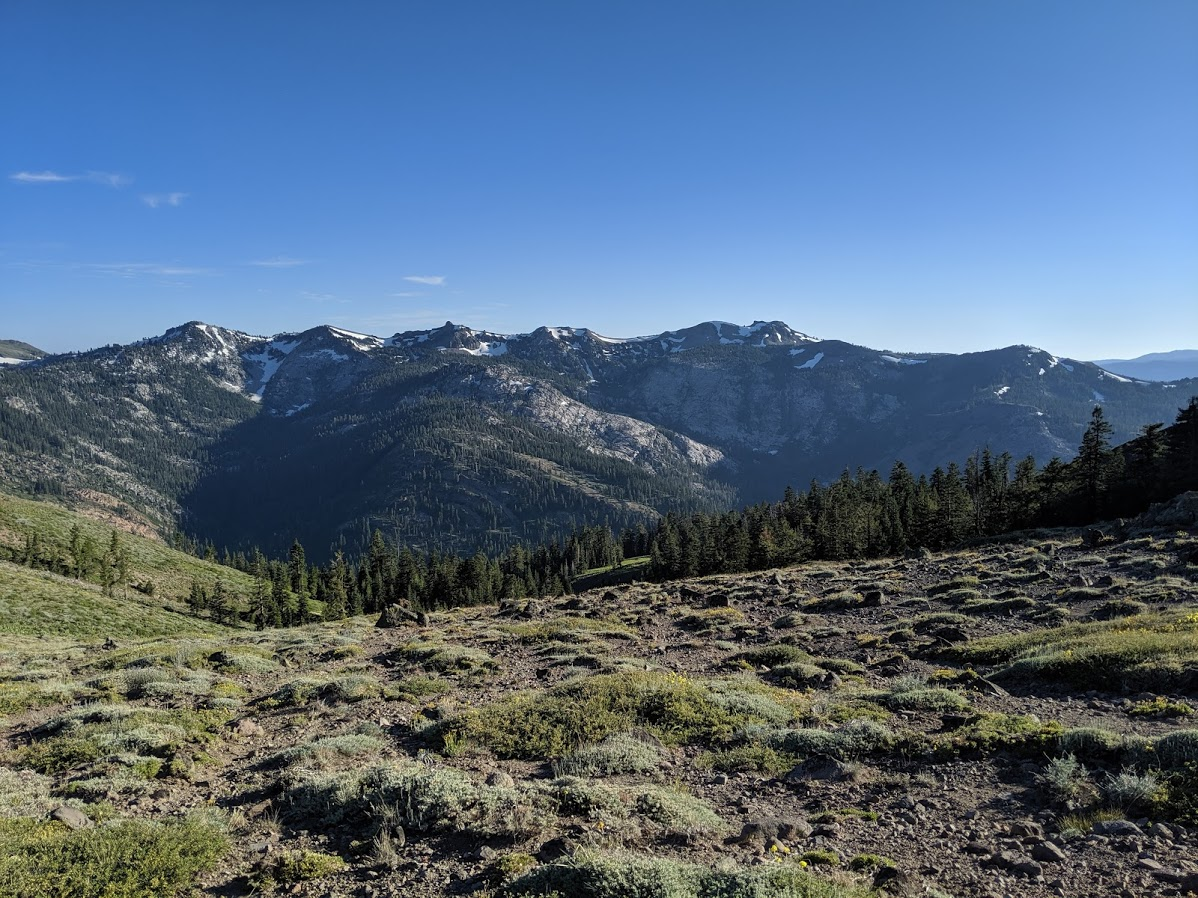 I started my third day knocking on the backdoor of the Desolation Wilderness at Barker Pass. Almost instantly after passing the sign, the landscape changed. Wildflowers and water everywhere created a marsh and with fresh snowfall, it meant the mosquitos were out in force. While undoubtedly a beautiful area, I rushed through it, trying to swat and brush away as many bloodsuckers as I could. The thick vegetation keep the wind down and the views minimal. It is times like these that make me question why I willing put myself in misery and stress for many days on end.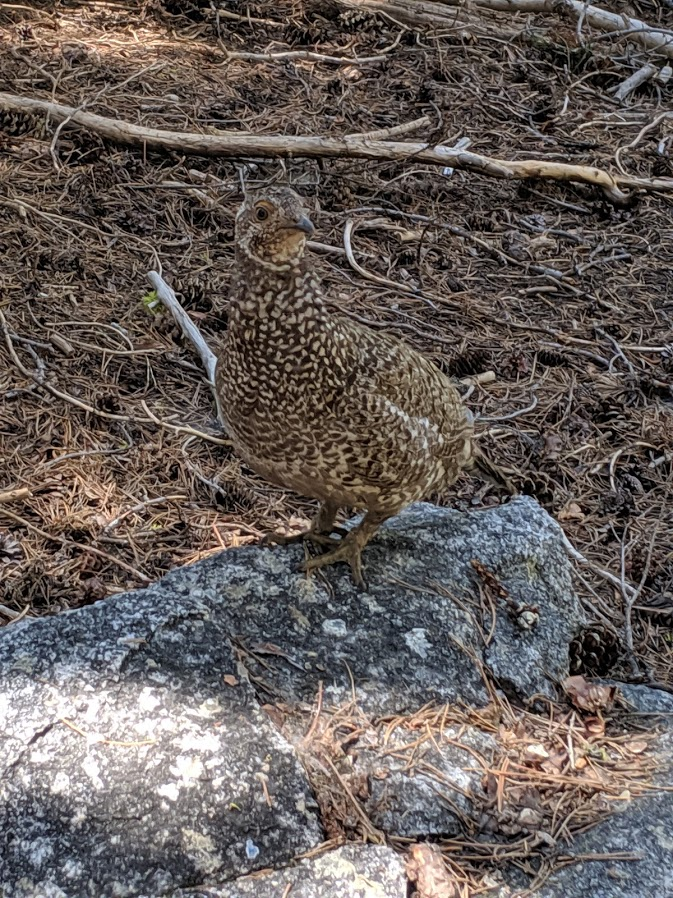 I climbed my way out and found myself camping at the highest, most desert-like place I could find. I didn't even notice I was at the base of Dick's Pass until the next morning. Suddenly, the marsh gave way to alpine lakes of immense beauty. A stiff climb up and I could see all of the territory I had just covered. I no longer doubted why I put myself out in the wilderness. It's all about the ups and downs, no matter how extreme.
The following day was one where I couldn't help but stop and whip out my camera for every five minutes. I can see why the Desolation Wilderness is the most visited wilderness area in the county. I couldn't believe I hadn't visited it before, being so close to my home. I have no doubt that I'll be back to explore it again soon.